Rooms

Brit Hotel Florimont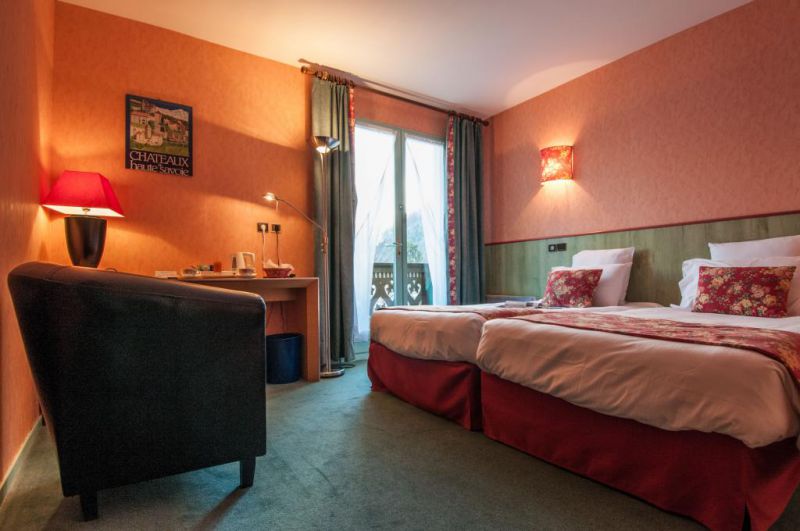 Rooms
Brit Hotel Florimont
Our advantages
Near Annecy Lake

5 min from Giez Golf
Our rooms
The Brit Hotel Florimont - Albertville has 27 rooms spread over 3 floors. In terms of facilities, the Brit Hotel Florimont offers rooms with satellite TV, quality bedding with duvet for the ultimate in comfort, a private bathroom with bath or shower and hairdryer, telephone, minibar, safe and free Wi-Fi.
The Brit Hotel Florimont has 4 types of rooms:
- Rooms for people with reduced mobility
- Twin rooms (2 separate single beds)
Standard twins
Twins comfort
- Double rooms
Standard double
Comfort double
- Triple rooms
Triple Comfort (1 double bed and 1 single bed)
Triple comfort (3 small beds)
The vast majority of rooms have magnificent views of the surrounding mountains.
All the hotel's rooms are completely non-smoking.

Parking

Free Wifi

Restaurant

Animals accepted : €10,00
Booking

Brit Hotel Albertville
Indice de
Satisfaction client
Room Type
Prices
Room quantity
Saint-Ferreol
Near the hotel
Annecy Lake - 10 minutes
Seythenex caves and waterfalls - 10 minutes
Seythenex Sambuy - 20 minutes
Château de Menthon-Saint-Bernard - 20 minutes
Musée de la Cloche Sevrier - 20 minutes
Chamonix Mont Blanc - 1:15
Abbaye de Tamie - 15 minutes
Albertville Olympic Museum - 15 minutes
Companion of Lake Annecy boats - 20 minutes
Pass of the Fordaz - 15 minutes
Access
From Annecy:
Follow Albertville on the D1508 for 25 km. At the roundabout Faverges, still continue on D1508 for 2 km.

From Albertville:
Annecy take direction for 17 km.
The reviews of Brit Hotel Florimont
Indice de
Satisfaction client
We visited the area for the first time - participating in a social sports event. As we were amazed by the surroundings an all the opportunities of things to do, we will be back for sure. It was a great pleasure to experience such hospitality and the staff was just great at reception, restaurant and housekeeping - friendly and always ready to help and assist. So overall in one word: PERFECT :-)
Read more
Very good friendly helpful Manager and staff gave us all we expected - very pleased
Read more
Absolutely friendly owner and staff of the hotel. The owner is very hospitable person - he has helped us on every respect. The hotel is very clean. The location is great even the road is just 50m away.
Read more
Absolutely brilliant! We arrived later than expected because we suffered lots of traffic. When we arrived; wed ordered pizza as the restaurant was shut and there was confusion over the delivery. The bar man Stephan offered to drive to the pizza place and collect them for us! He even got it added to our hotel bill. So friendly, amazing and helpful and very clean . We will definitely be returning as its a great location too! Thank you!
Read more
Good hotel for a night. Yes the furniture and rooms got stuck in the 80s but are clean and spacious. Bathroom clean. Bed good.
Read more
Very enjoyable & comfortable.
Read more
Just ok, I was there to work.
Read more
Very fine, nothing to say
Read more