Discover the full range of restaurants at our hotel in Saint-Ferréol!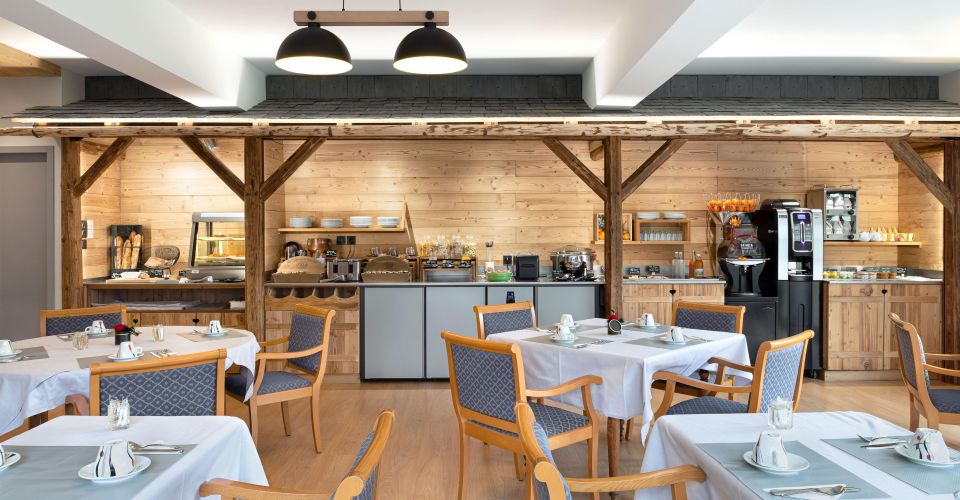 Start your day with a delicious breakfast! At the Brit Hotel d'Albertville, we serve a full breakfast with fresh products from the farms of our local partners.
Semi-gastronomic restaurant

Our restaurant "Le Chalet Florimont", just a stone's throw from Lake Annecy, welcomes you from Tuesday to Friday and Sunday from 12pm to 1.30pm and from Monday to Friday from 7pm to 9pm. We are closed for lunch on Monday, lunch and dinner on Saturday, dinner on Sunday and public holidays (except 14 July and 15 August).
Our annual closures are
From 22 December 2023 after lunch service to 7 January 2024 inclusive
From 3 May 2024 after lunch service to 12 May 2024 inclusive
From 16 August 2024 after lunch service to 1 September 2024 inclusive.
We offer bistronomic cuisine. A daily menu is available every lunchtime. It changes every day. In the evening, we also offer a menu for sales staff who choose the "soirée étape" option.
As soon as the weather is fine, you can take advantage of the terrace to enjoy your meal in a calm environment.
If you would like to organise a group meal, please contact us and we will draw up a menu to suit your requirements.
Bookings on 04 50 44 50 05.
We do our utmost to offer you fresh, quality produce every day.
To do this, we work closely with local producers.
Below is a list of all the local producers we promote in our Albertville hotel.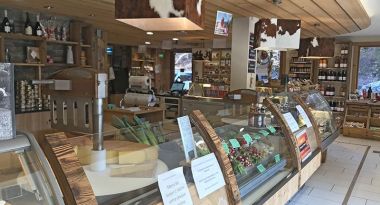 Fruit cooperative in Val d'Arly
This cooperative brings together 80 producers who produce and sell labelled cheeses as well as yoghurts, jams, honey, condiments...
71 Chemin des Evettes
73590 Flumet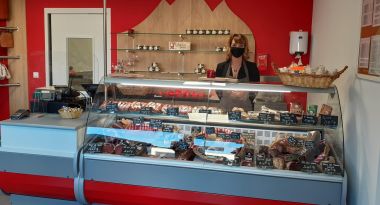 Salaison du Mont Charvin
Christian Favre, Master Charcutier, uses ancestral techniques that promote traditional know-how to prepare delicious quality charcuterie.
CR dit des Vernays
74210 Doussard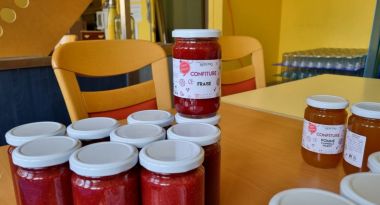 Atelier Rebond
L'Atelier Rebond makes delicious jams from unsold produce to combat food waste.
939 Rte de Tamié
74210 Faverges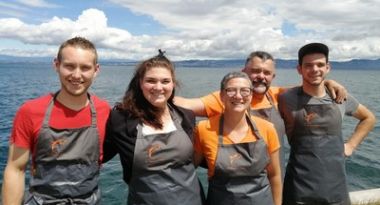 Du Léman à l'Océan
Located on the shores of Lake Geneva, Eric and his family fish and sell their products in a very short circuit. They also produce dishes made from organic products.
212 Rte nationale
74500 Maxilly-sur-Léman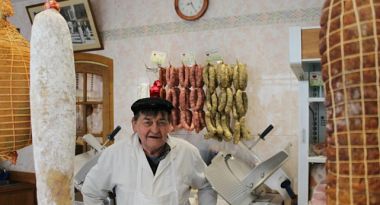 Butcher's shop Jargot
Since 1884, Maison Jargot has been selecting high quality products in order to offer its customers dishes made with local products.
113 Rue Victor Hugo
74210 Faverges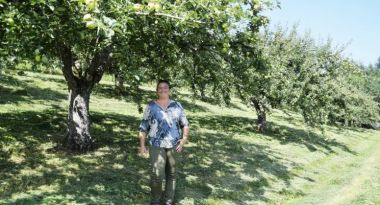 Ract-Gras Florence
Tree farm located in Mercury. Production composed of seasonal fruits in the open field. Florence reduces treatments and favours more natural methods for a "reasoned" farming practice.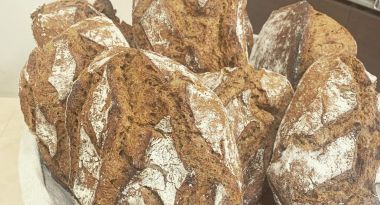 Les Erables Bakery and Pastry Shop
Bakers, confectioners, but not only! These craftsmen also claim to be cooks and offer a wide range of sweet and savoury delicacies.
74 Rue de la République
74210 Faverges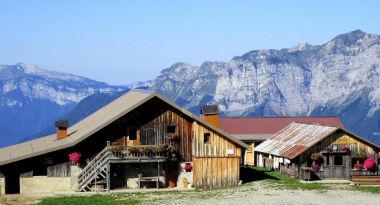 Ferme Hudry - Les Délices Savoyards
This family farm offers you delicious cow and goat's milk cheeses (tommes,...) and other farm products.
781 route de Grange Neuve
74210 Val de Chaise